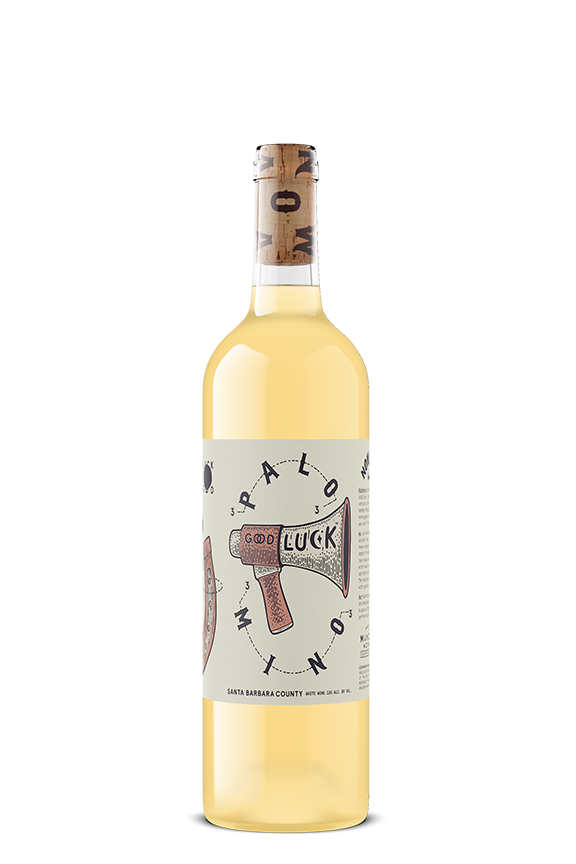 2022 Palomino
110 Reviews
Based on 110 reviews
Palomino grapes, named after a fair-haired breed of stallion, traditionally make Fino Sherry. California versions of Port and Sherry lead the state's industry before Prohibition when the Cucamonga Valley produced more grapes than Napa and Sonoma. Palomino at that time was one of the most widely planted white grapes in CA.
We are working with a remaining treasure trove of ancient vines, some nearly a century old at the Galleano home vineyard in Cucamonga which is squeezed between depots for FedEx and Restoration Hardware. The Galleanos have always farmed organically and without irrigation, which would be impossible if not for the vines' age, and their ability to capture water deep in the aquifer. The roots push 30 feet or more into the sandy soils, strewn with granite rocks washed from the mountains above.
Our Palomino was aged with headspace in the old barrels and developed a flor yeast on the surface of the wine, to give us fino feelings. It's nutty and oxidized and the perfect wine for salty snacks.
Shipping is free on orders over $99.

We are unable to ship to the following states:
Alabama, Delaware, Mississippi, New Hampshire, North Dakota, South Dakota, Utah.