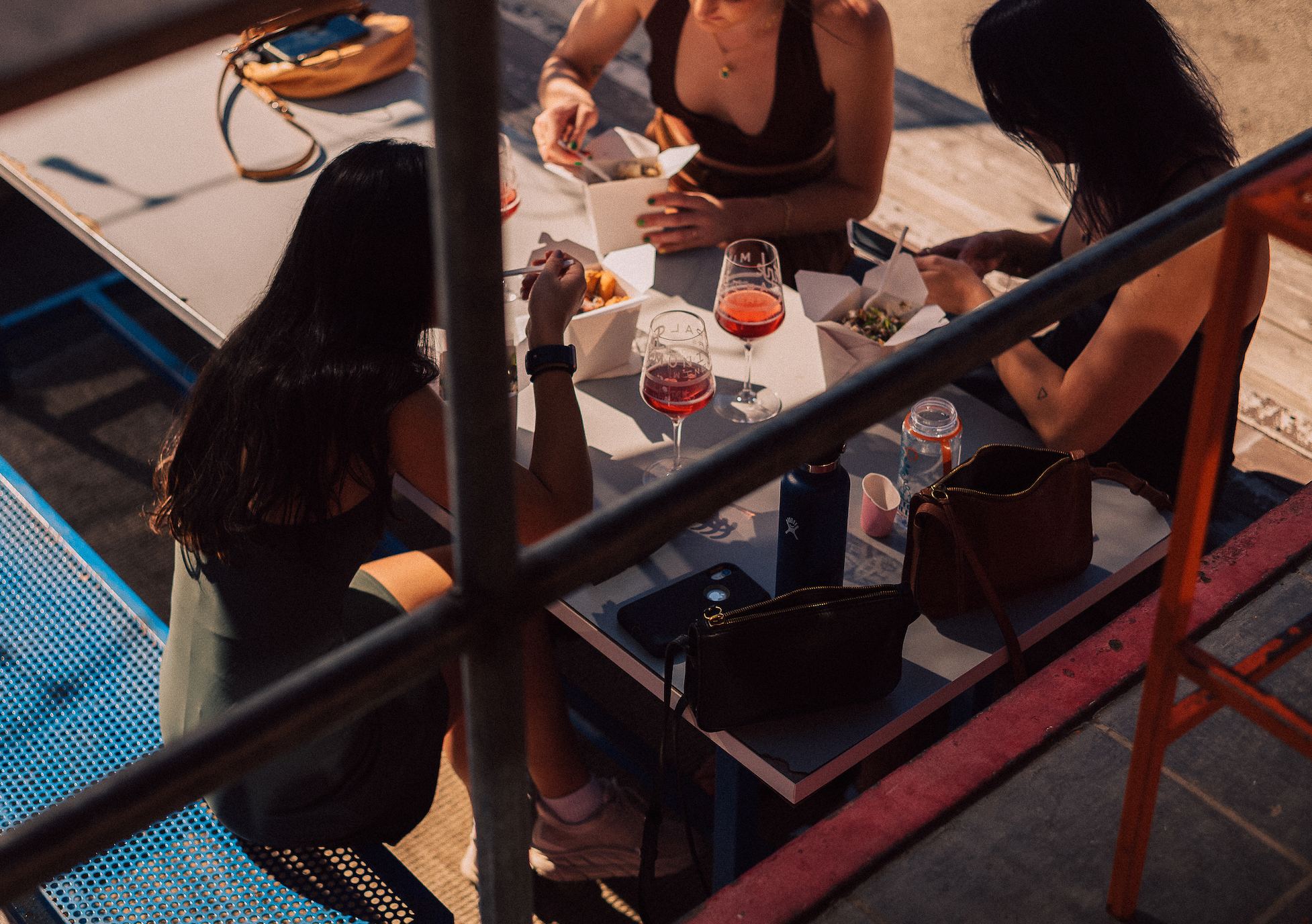 WE're open everyday!
Welcome!
Come hang out with us at the tasting room in the funk zone. Open daily: 12-8 PM

Be sure to check out our instagram @muniwine for fun food pop-ups & events.
What To Expect
We're open for indoor and outdoor seating!

First come first serve
We do not take reservations at this location, however for large groups (10+) & private events please email cat@municipalwinemakers.com.
You can make a reservation for Potek Winery, located at The Mill on Haley Street where all of our Potek, Muni, and Nowadays wines are available by the glass and bottle, along with beer from our neighbors at Third Window Brewery. 

Rotating Wines:
A list of our newly released wine. Wines are available by the glass & bottles.
Tasting of 4 exciting wines: $20