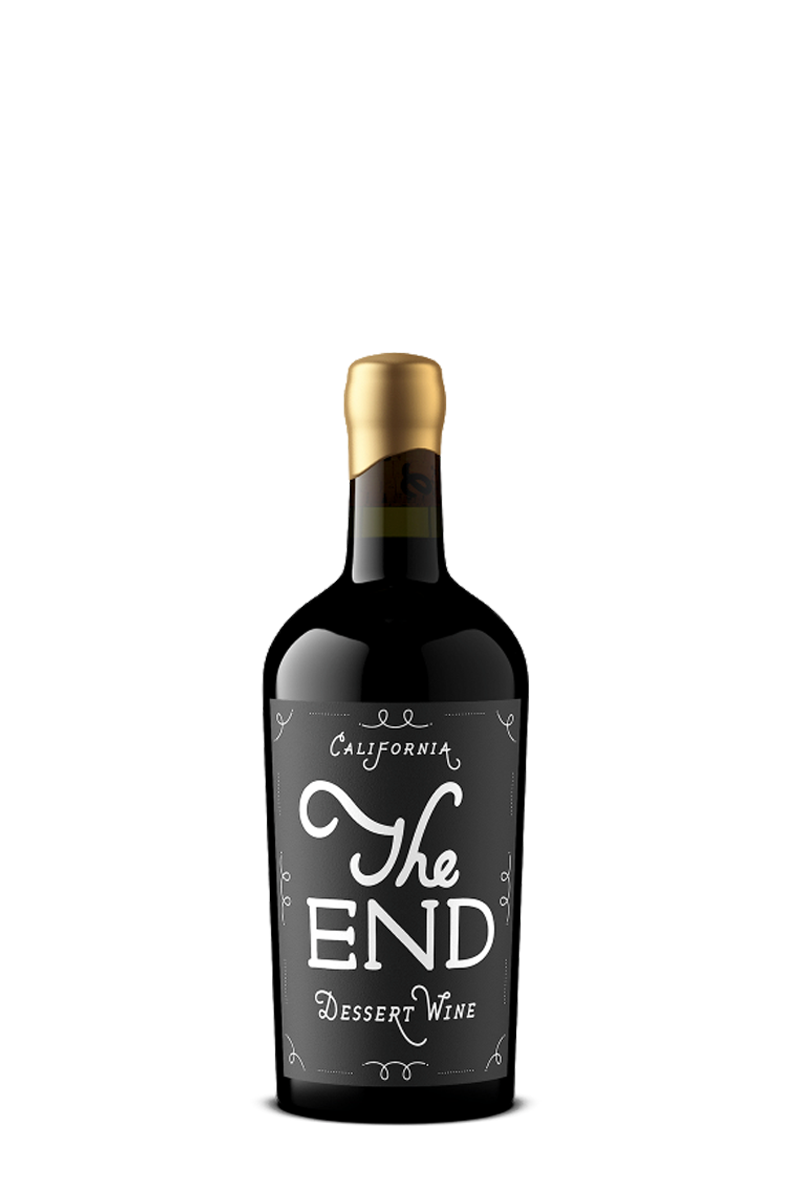 "The End" Dessert Wine
403 Reviews
Based on 403 reviews
The End is a fortified dessert wine.  It's a multi-vintage, multi-variety blend that's been aging in barrel for ten years. Predominantly made from Cucamonga Zinfandel, there are also components of Ballard Canyon Syrah and Foxen Canyon Alvarahao.
The wine is made by arresting fermentation with brandy so that natural grape sugar remains.  This wine is sent to the barrel where it has been aging since 2009.
The color is a deep tawny with a distinctive yellow-green edge characteristic of extended wood maturation. On the nose are intense raisin fruits, fruitcake, licorice, roasted walnuts all integrated together seamlessly with a freshness contradicting age. 
On the palate is the wine is intense with classical fruitcake, licorice, and vanillin oak flavors with a sweet full and round mid-palate, and a finish that persists on and on.


With each vintage from 2009-2012, varietal batches were selected for The End. These batches were blended together and aged in seasoned old oak casks 
This is a special wine for the end of a special meal… or the end of time.
Shipping is free on orders over $99.

We are unable to ship to the following states:
Alabama, Delaware, Mississippi, New Hampshire, North Dakota, South Dakota, Utah.