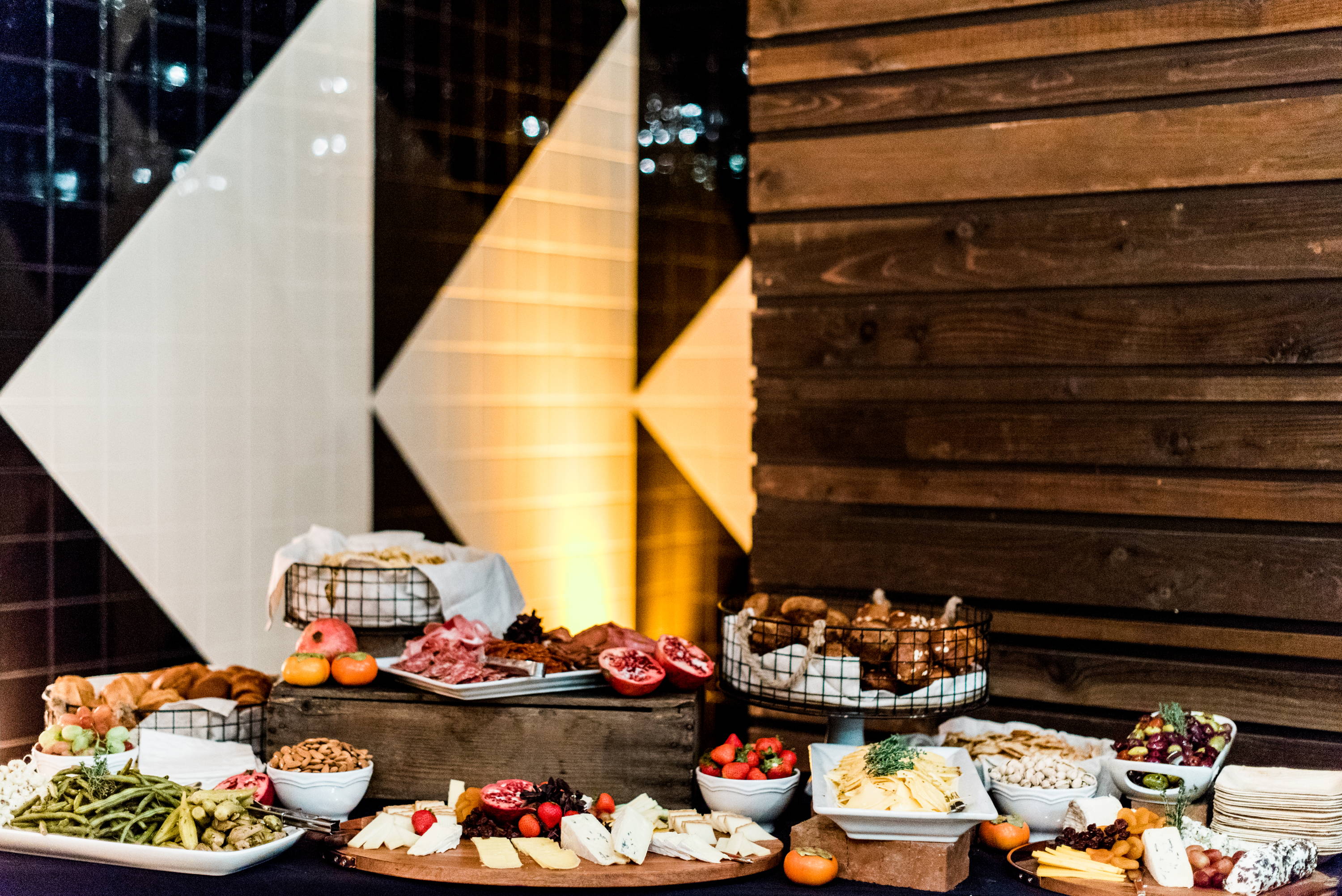 ---
The Potek Tasting Room is tailor-made to host your private event, whether it's a corporate holiday party, wedding reception, company fundraiser or baby shower. With a variety of spaces and options to accommodate wide-ranging needs, the Potek Winery staff is happy to work with you to make your event a success, whatever the size or occasion.
---
CRAFTING A CUSTOM EVENT EXPERIENCE
SELECT YOUR EVENT SPACE
Private Tasting Room : 8-20 people seated, 30 people mingling
Patio : 28 people seated, 50 people mingling
Production Space : 28 people seated, 60 people mingling 
** $20 / person wine minimum. For more extensive food and beverage needs, we would be happy to connect you with one of the onsite chefs, or some of our caterer friends. We love making pairing suggestions with your custom menus!
We can arrange transportation for your group based on your unique needs.
To get started, or if you have any questions, please reach out to us at reservations@potek.com
A credit card and deposit are required to hold a reservation. Cancellations made less than two weeks before the event will incur a 50% cancellation fee.
ADD YOUR WINE EXPERIENCES
Tour and Wine Tasting
Immersive tour of our production space and winemaking process, and a flight of our single vineyard Potek Wines. Wine tastings are led by one of our expert tasting room staff.
            - 30 minutes, $20 / person. Minimum group of four.
Winery Merchandise and Gifts
Two wine glasses, bottle of wine, tote bag.
            - Starting at $45 / person.
Select your own gift for your guests.
            - $20 +
Wine Exploration Series
Wine Tasting Basics
- All of our wines can be differentiated with practice by identifying the four tasting characteristics: aroma, acidity, body and flavor. We'll explore how to identify these characteristics through a series of tastings.
A Tour of Ballard Canyon
- We'll examine Syrah and Grenache wines from the north and south end of Ballard Canyon to examine impacts of terroir on the growth of the vines and particular grape varietals.
Santa Rita Hills Pinot Noir
- Taste through three Pinot Noir wines from the current vintages to discover the influence of microclimate, vine age, vineyard aspect and soil type on the flavors in the finished wine. All three wines were produced using similar techniques resulting in strong expressions of the individual sites.
Custom Wine Flight
- Let us work with you to develop an intriguing flight of wines, based on your interests. Want to talk Chard? We can do it.
ADD A RARE EXPERIENCE
The Art of Blending
        - Learn how to make 2+2=5.
                  - 60-90 minutes, $70 / person, $500 minimum
Private Paired Dinner with Chef James Owens from Brasserie Solera in Third Window Brewery. 
        - We'll work with you and Chef Owens to create a multi-course menu paired with our wines.
                  - 8-20 people, starting at $50 / person for food, and $25 / person for wine pairings.
Disgorge Your Own Sparkling Wine
         
Personalized Wine Bottling
- Our winemaker will work with you to raid our cellar and find a special barrel, just for you -- based on preferred varietal & taste profile. Once the barrel is selected, you can design your own label (we can help), and we'll bottle it all up for you to do with as you please -- great for corporate gifting!
 
Subject to Availability. Pricing available upon request, and dependent on wines selected.
 
Custom-Designed Event
Imagine the potential as we make some or all of the Potek Winery and Tasting Room available to you and your guests. Because no two events are the same, we encourage you to collaborate with our team to bring your vision to life.
- Pricing available during consultation.