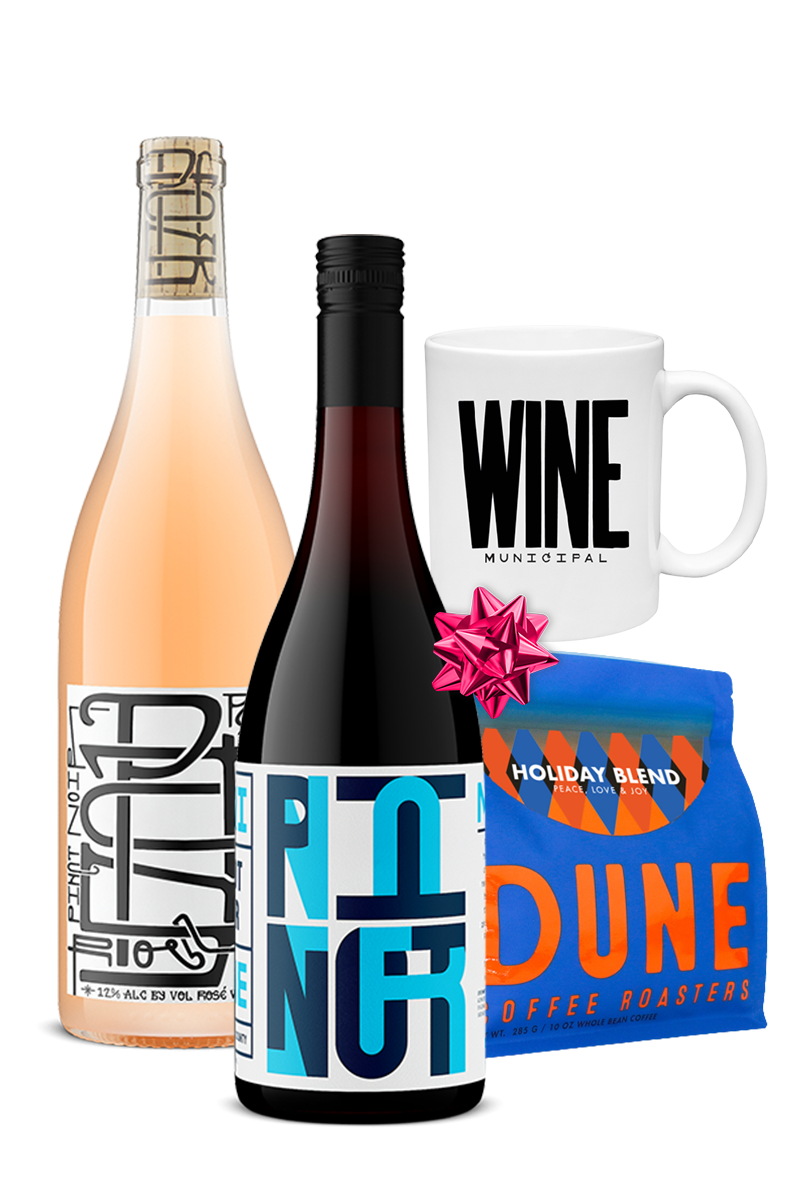 Morning, Noon, & Night
Regular price
$110.00
Sale price
$99.00
/
403 Reviews
Based on 403 reviews
Ready to ship / pick up Monday November 13th! 
We've planned out an entire day's worth of beverages for the lucky recipient of this gift. Rise in the morning with the world's best coffee from our Tight Bros at Dune Coffee have some refreshing Pinot Noir rose (it's so refreshing and dry!), and of course, a delicious Muni Pinot Noir for dinner. We're also tossing in a WINE mug that can stay in your hand the entire day long.
Shipping is free on orders over $99.

We are unable to ship to the following states:
Alabama, Delaware, Mississippi, New Hampshire, North Dakota, South Dakota, Utah.